FREE SHIPPING ON ALL ORDERS $35+
SHOP NOW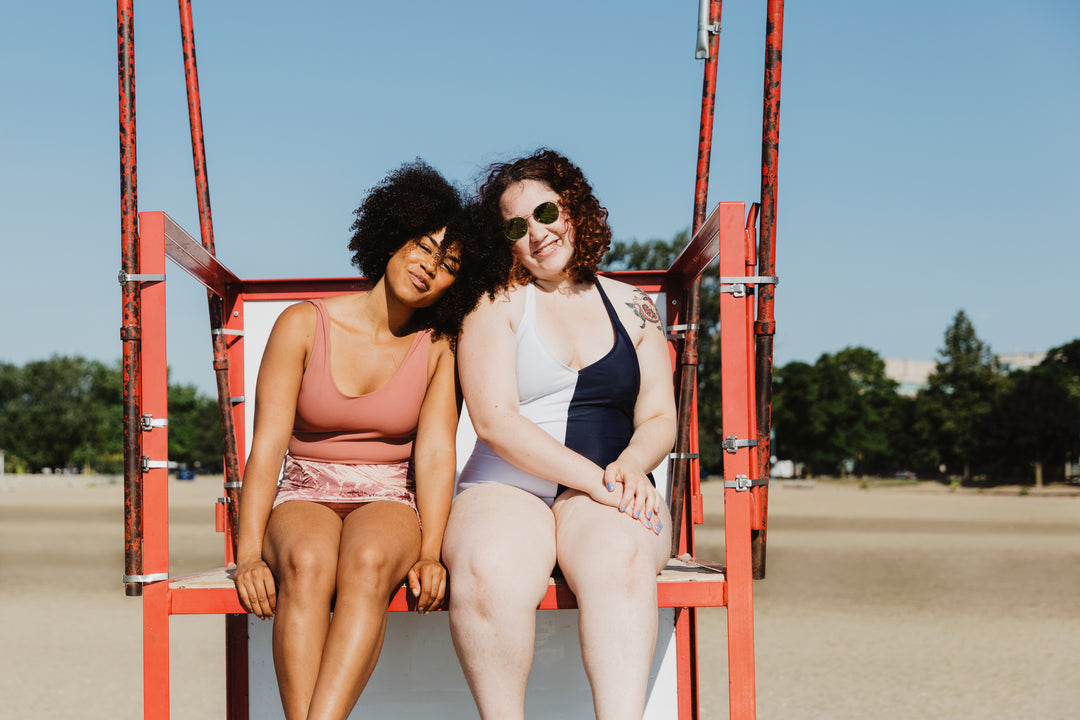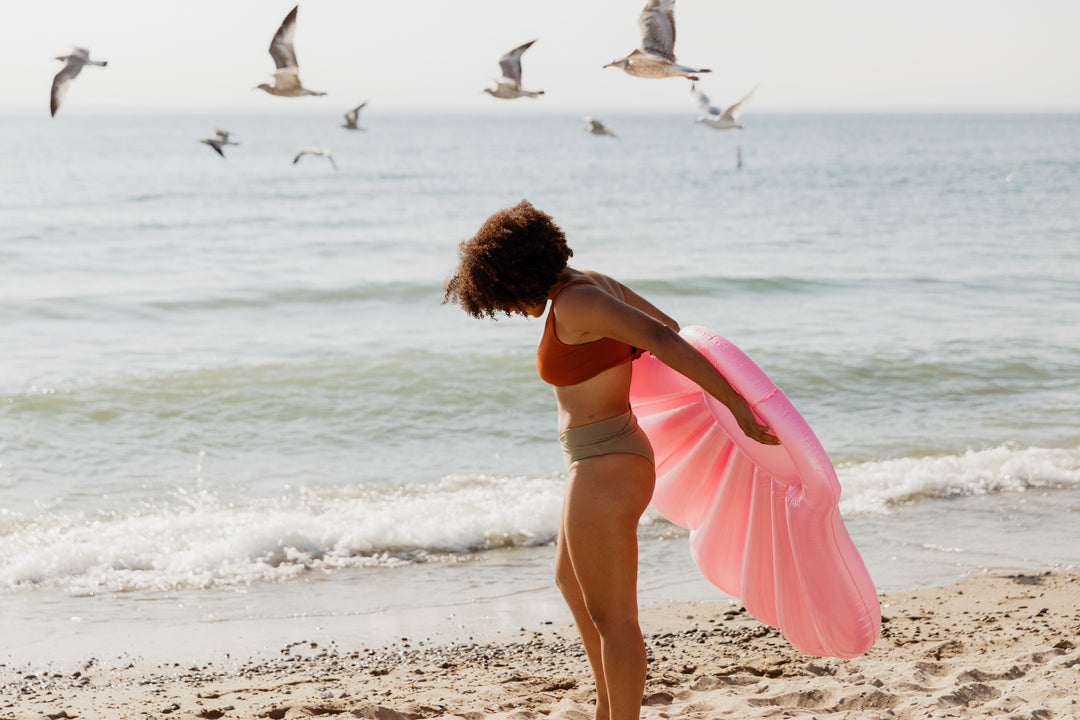 Swimwear Guide
Every body is different and we love you exactly the way you are! You have our official permission to rock whatever swimwear you like! You just need some moves to ensure your swimwear fits.
1. Scoop + Shuffle
Bend over, scoop under your chest and lift to rest your chest securely in your top. The top of cup should lie more or less flat against your boobs, rather than pressing into them (creating a double-boob effect) or gaping.
2. Tug the Straps
Give a tug or two to check that adjustable straps are tight. These should sit far enough in on your shoulders that they're not in danger of slipping off. When properly adjusted, straps should be snug enough to fit just a couple of fingers under and lift about an inch away from your shoulders.
3. Pull the Bottom
Confirm the coverage with a gentle pull. If the suit rolls on your cheeks or cuts into your hips, you might need to size up.
4. Pinch the Middle
Grab the middle of one-piece suits, pinch and then pull. If there is a large gap between you and your swimwear then it will most likely stretch out after only a few uses.
5. Take a Selfie
Get you camera, pose and snap yourself in the mirror in all different positions to avoid potential unwanted see-through suit disasters. Put some music on, dance and enjoy like your having a self-loving photoshoot.
6. Walk and Own It
Last, but not least, walk in all different directions and feel if its comfortable. Bend down, sit down or lay down to feel if you are comfortable with being yourself in it. If it is? Own it, feel it, be it! Walk it out like no other!
Still no luck? We can help!
Submit a request
Contact us and we'll get back to you as soon as possible.